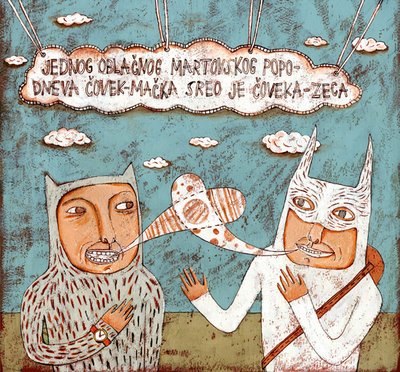 The title under those "adorable" creatures says: "One cloudy afternoon in March Catman meets Rabbitman"… It looks and sounds just like the beginning of the new comic story! And I'm happy because of that!
For this week's IF, and for Bistra who suggested such a wonderful topic 🙂
Sudeći prema natpisu iznad ovih neodoljivih stvorenja izgleda da sam, bez naročite namere, započela strip i vrlo sam srećna zbog toga!
Inače, ovo je ilustracija za IF i Bistru, blog-drugaricu iz Sofije, koja je predložila ovonedeljnu temu 🙂