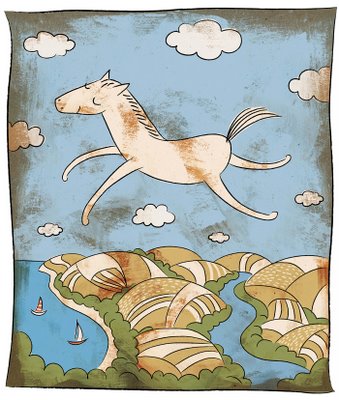 It seams like I didn't post anything on Illustration Friday for ages! But finally here is something I've done lately and guess what: it fits the theme perfectly! Actually it's a part of new project I'll probably be working on. I believe this project will be very exciting and enjoyable.
(click on picture to see the details)

Izgleda da me baš dugo nije bilo na mom omiljenom Illustration Friday-u! No, evo prilike da to ispravim. Ovaj konjić koga sam nedavno završila odlicno se uklopio u ovonedeljnu temu! Inače, u pitanju je ilustracija dečje pesme i deo je jednog budućeg projekta na kome će, verujem, biti jako zanimljuvo raditi.
(klik na sliku za detaljniji prikaz)