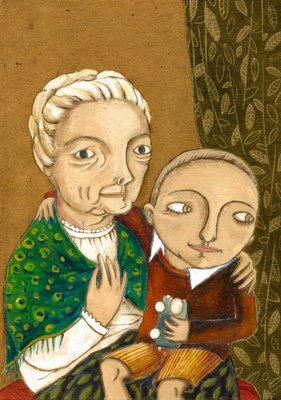 I've done this one few months ago without any special reason… But this week's theme seams to be the very special reason for posting it.
And just for the record, this is my 20-illo jubilee on Illustration Friday 🙂 !
Dvadeseta ilustracija na
Illustration Friday- u!
Takoreći jubilej! 🙂
Ova ilustracija, iako ne preterano nova, kao stvorena je za ovu priliku…a i za ovonedeljnu IF temu.