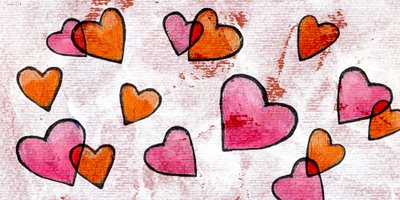 I'm happy to announce that the piece I've submitted two weeks ago for IF special theme is selected for the first Illustration Friday gallery show! My work (find it here, or scroll down to the previous post) and the works of other 24 selected artists will be shown at the Open art gallery (and bookstore) in Long Beach, California!
Thank you for voting and thank you all for lovely and supportive comments.
The Illustration Friday Show at Open
Illustration Friday and Open are excited to showcase twenty-five community-chosen artists at the first ever Illustration Friday gallery show!
The show begins November 3rd and runs through January 20th.
Open is located at 2226 E. 4th St. in Long Beach, CA (map).
The IF community created 678 total entries, and if you haven't taken a look at "open", then you are missing some of the best work of Illustration Friday yet!
Da se pohvalim malo 🙂 Ilustracija koju sam postovala pre dve nedelje kao odgovor na specijalnu Illustration Friday temu ušla je u prvih 25 (od pristiglih 678) i biće izložena u Open galeriji i knjižari, u Long Biču u Kaliforniji. Nije loše, ha?! 😉
I naravno, veliko hvala svima koji su glasali za moj rad.